Leslie Ford of Forrest City has been awarded the EACC Foundation's Giny Blankenship Memorial Scholarship for the fall 2017 semester.
The Giny Blankenship Memorial Scholarship was established to assist students seeking an Associate of Applied Science degree in the EACC Nursing Program. The scholarship is presented to a full-time nursing student who is 25 years or older. The student must possess a GPA of 2.8 on all coursework (minimum of 30 college credit hours).
Ford is currently enrolled in the EACC Nursing program. She previously spent 10 years working in the medical field and decided to return to school to pursue a nursing degree. After graduating, she plans to work at a local hospital or doctor's office and continue her education through Arkansas State University's Bachelor of Science in Nursing program. "I know all of my success comes from the Lord," said Ford. "I am very grateful and appreciative to the Blankenship family for this award," she added.
The family of Giny Blankenship created the memorial scholarship to help insure others the opportunity to realize their dream of serving others through nursing. Giny Blankenship, a successful cosmetologist, decided to enroll in EACC's Nursing Program at the age of 35. Through hard work and determination, despite working full-time and raising her children, she successfully completed the program.
The EACC Foundation's mission is to generate support and advocacy for East Arkansas Community College in the communities it serves.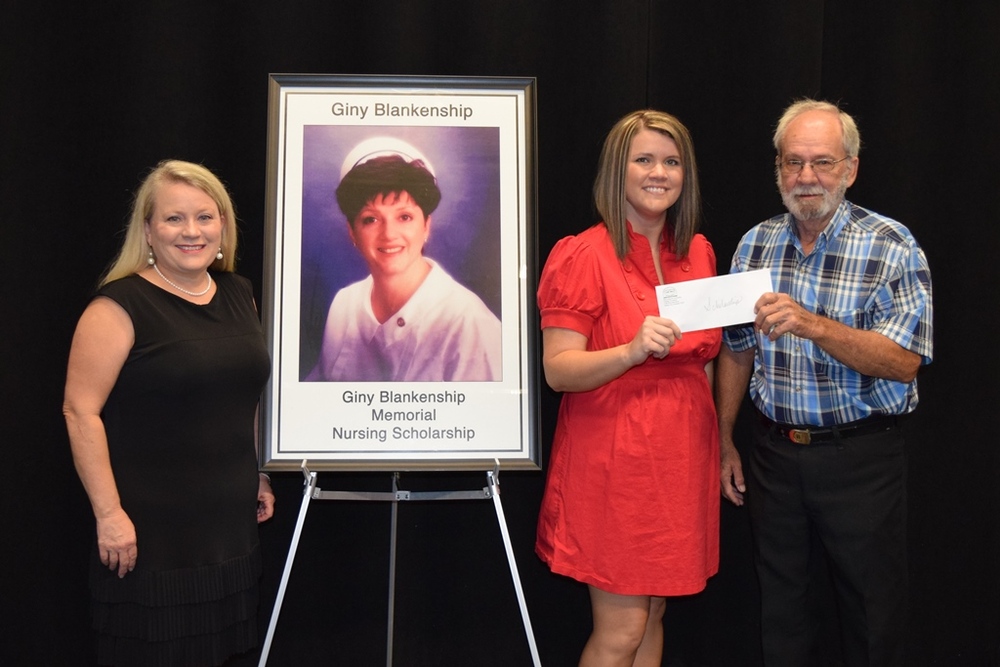 From left: Kelly Blankenship Lewis, scholarship recipient Leslie Ford, and Donald Blankenship