Tickets are now on sale for the Arkansas Symphony Orchestra's Home for the Holidays performance at the EACC Fine Arts Center on Saturday, December 2nd at 7:30 p.m. The Holiday Feature is part of EACC's 2017-18 Performance Series. Purchase Tickets Here
Experience the magic of the holiday season with the Arkansas Symphony Orchestra! No matter the weather, this favorite holiday concert will bring back some of the coziest and most-loved melodies of the season. Kids aged one to one hundred will thrill in a musical celebration extravaganza of the most wonderful time of the year.
Beginning its 52nd season in 2017-2018, the Arkansas Symphony Orchestra is one of Arkansas' most dynamic performing organizations. Under the direction of Music Director Philip Mann, the yuletide concert will feature a festive mix of traditional classics as well as classical, religious and secular selections. Hailed by the BBC as a "Talent to watch out for, who conveys a mature command of his forces," American conductor Philip Mann is gaining a worldwide reputation as an "expressively graceful yet passionate" artist. In his seventh season as Music Director, the Arkansas Symphony Orchestra has seen audience and artistic growth, new energy, and financial health under his tenure.
Incorporated in 1966 and the resident orchestra of the Robinson Center Music Hall, the Arkansas Symphony Orchestra performs over sixty concerts each season, which includes the Masterworks and Pops concerts. In addition, the orchestra performs a Chamber Series, River Rhapsodies, intimate neighborhood concerts, plus a busy schedule of statewide touring, chamber music, and educational performances in numerous venues and collaborations with Ballet Arkansas and the Arkansas Repertory Theatre. Comprised of the state's most sought after professional musicians, the Arkansas Symphony Orchestra performs for more than 165,000 Arkansans each year, consistently plays to high critical praise, and through numerous education and outreach programs, over 40,000 children experience the magic of music each year.
Tickets for Arkansas Symphony Orchestra's Home for the Holidays performance are $25 and may be purchased online, by calling 870-633-4480, ext. 352, or in person at the Fine Arts Center Ticket Office. The EACC Fine Arts Center is located at 1700 Newcastle Road in Forrest City, just off Interstate 40 between Memphis and Little Rock.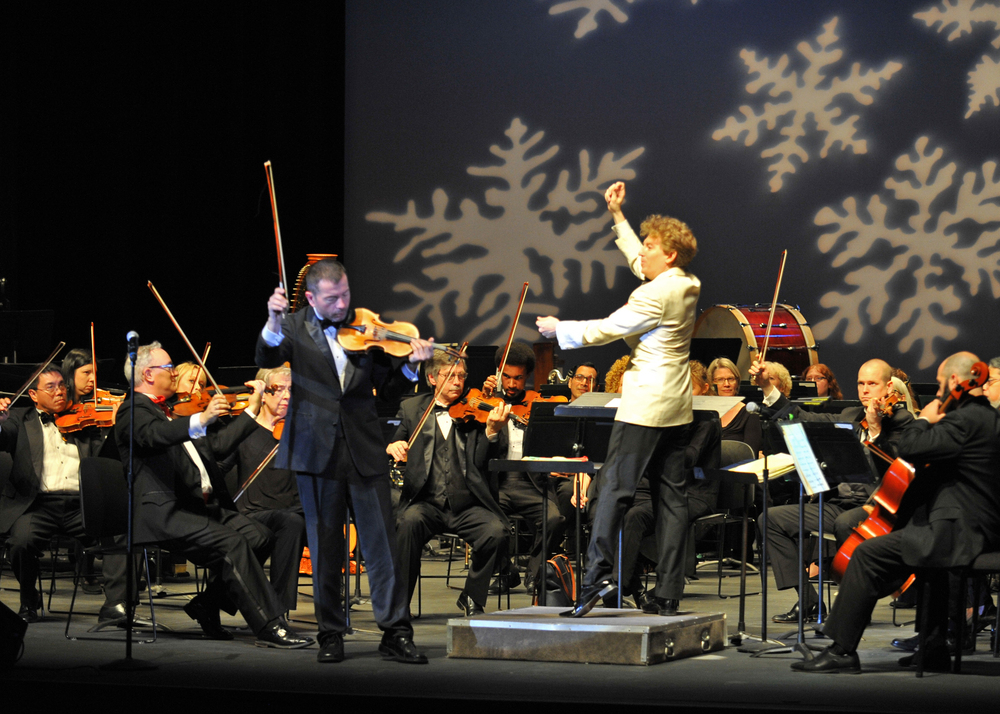 .