The EACC Gallery presents Beautox, an exhibition by artist Beau Jones of Jonesboro. The exhibit will run through Friday, September 29th.
Artist Beau Jones uses an abstract approach to his artwork in a way that makes each piece unique. Jones incorporates a variety of vibrant colors against soft neutrals to create very loose, abstract faces referred to as Beautox. Inspired by graffiti artist Basquiat, Jones' Beautox face paintings are often very structured, yet exaggerated and loud. "Basquiat's work consisted of bold, three-tiered crowns and crazy, outlandish faces," said Jones. "I loved the idea of incorporating crowns into my work, so I built off of that idea, and the faces came to me naturally. I wanted them to be big, colorful, but most importantly, to make a statement piece on someone's wall," he added. In addition to his statement face paintings, Jones also works with other various techniques and different forms of abstract styles.
A native of Jonesboro, Beau Jones is a student at Arkansas State University studying strategic communications with an emphasis in advertising and a minor in graphic design. While in college, he hopes to continue to build exposure to his name and artwork throughout Arkansas and the region. After graduating from college, Jones plans to travel, move to a larger city, and further pursue his art career.
Jones' artwork is exhibited through M2 Gallery in Little Rock, and he also participates in numerous local and regional art events and festivals. Recently, he was commissioned by the city of Jonesboro to create a downtown mural of his signature style. He was juried into the 2016 and 2017 Art on the Creeks Art Fair in Rogers, and has been featured in magazines and publications such as At Home Arkansas, Jonesboro Occasions, Paragould Premiere Magazine, and more. His paintings are featured in numerous homes, businesses, and private collections throughout Arkansas and the Mid-South.
The EACC Gallery is located in the Fine Arts Center on EACC's campus. Daily hours for the Gallery are Monday-Thursday from 10:00 a.m. until 4:00 p.m. and Fridays from 10:00 a.m. until 12:00 p.m., or as scheduled for special group tours. There is no charge for admission.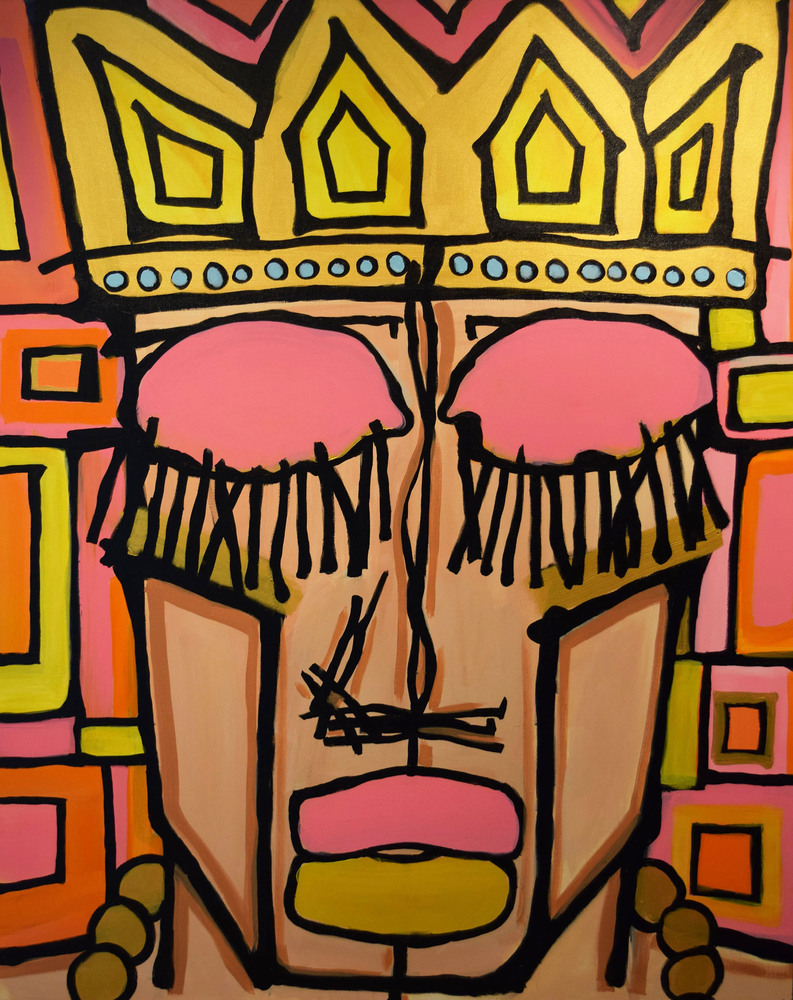 "The King," Acrylic, 48x60