Traci Allred of Wynne has been awarded the East Arkansas Community College Foundation's Burt-Davis Nursing Scholarship for the fall 2015 semester.
The Burt-Davis Scholarship is dedicated to assisting a student who is accepted in the college's nursing program.
Allred is currently enrolled in the EACC Nursing Program, and plans to graduate in May 2016. After completing EACC's nursing program, she plans to continue her education and become a Nurse Practitioner. Allred hopes to make a difference and provide the best care to her patients by using the knowledge that she receives through her education from EACC.
Marguerite L. Burt of Wynne established the Burt-Davis Nursing Scholarship to honor the memory of her mother, Mrs. Bertha Davis Burt and grandmother, Mrs. Sally Stephens Davis and show support for the nursing field which was such an important part of their lives. Ms. Burt was a registered nurse for over 70 years, following in the footsteps of her mother and grandmother.
"I am so thankful that I was selected for this scholarship. My passion is taking care of people and making a positive difference in their lives." said Allred.
The EACC Foundation's mission is to generate support and advocacy for East Arkansas Community College in the communities it serves.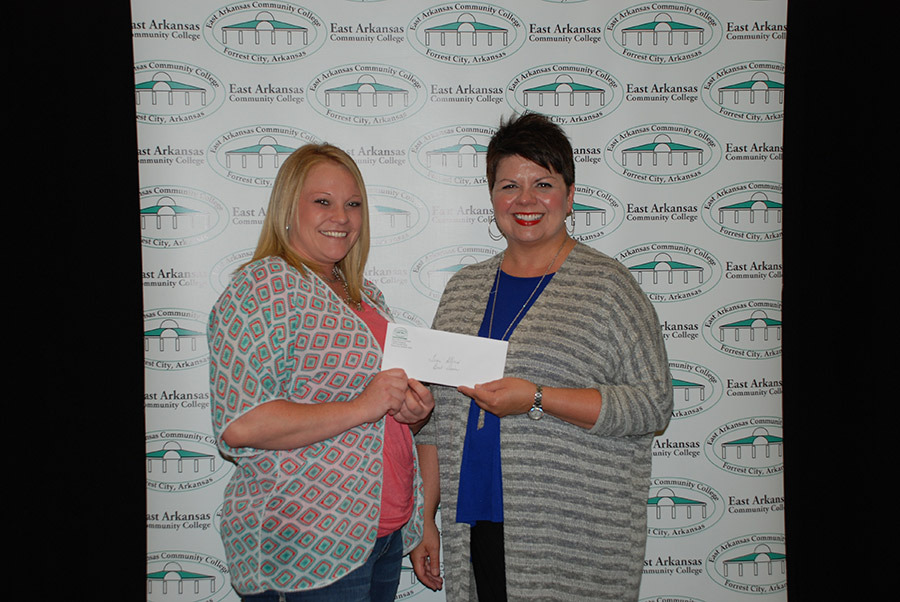 Photo from left: Traci Allred and Niki Jones, EACC Director of Development.