The EACC Gallery in Forrest City presents Delta: Rediscovered, a touring exhibition featuring rare photographs of early Arkansas life along the White River. The exhibit will begin on Tuesday, September 6th and run through Thursday, October 6th.
Master photographer Dayton Bowers operated the earliest known photography studio and gallery in Arkansas. Born in 1856 in Indiana, Bowers moved to DeWitt with his family in the 1870s. Around 1880, he opened his photography studio and gallery in DeWitt, and it remained open until his death in 1924. Bowers' photographs are recognizable for their clarity and wide range of subject matter. His work focused on the lives, culture and heritage of Arkansans. From bustling DeWitt streetscapes to the Lower White River's mystical bayous, Bowers captured Arkansas County life from the early 1880s to the mid-1920s. He photographed daily life and the rise of prosperity in the Delta prior to the crash of 1929. He also photographed hundreds of portraits in his studio during this time.
The exhibition includes twenty black-and-white photos taken by Bowers from the personal collection of his granddaughter, Anna Grace Bowers Brown. The Anna Grace Bowers Brown collection contains more than 150 photographs and tintypes that were donated to the Central Arkansas Library System in 2005 by Lemuel C. Brown of Hot Springs, in memory of his wife. The exhibit is funded in part by the Arkansas Department of Heritage and the Morris Foundation.
Several of Bowers' famous photos are featured in the book, Daughter of the White River (History Press, 2013) written by curator Denise White Parkinson based on a year of research and interviews with Lemuel C. Brown, a historian of the White River. With grants from the Arkansas Department of Heritage and the Morris Foundation, Parkinson enlarged and restored the exhibition's photos. Lemuel C. Brown, who died earlier this year, is responsible for the photographs' captions.
The EACC Gallery is located at 1700 Newcastle Road in Forrest City. Daily hours for the Gallery are Monday-Thursday from 10:00 a.m. until 4:00 p.m. and Fridays from 10:00 a.m. until 12:00 p.m. or as scheduled for special group tours. There is no charge for admission. For more information, call 870-633-4480, ext. 352.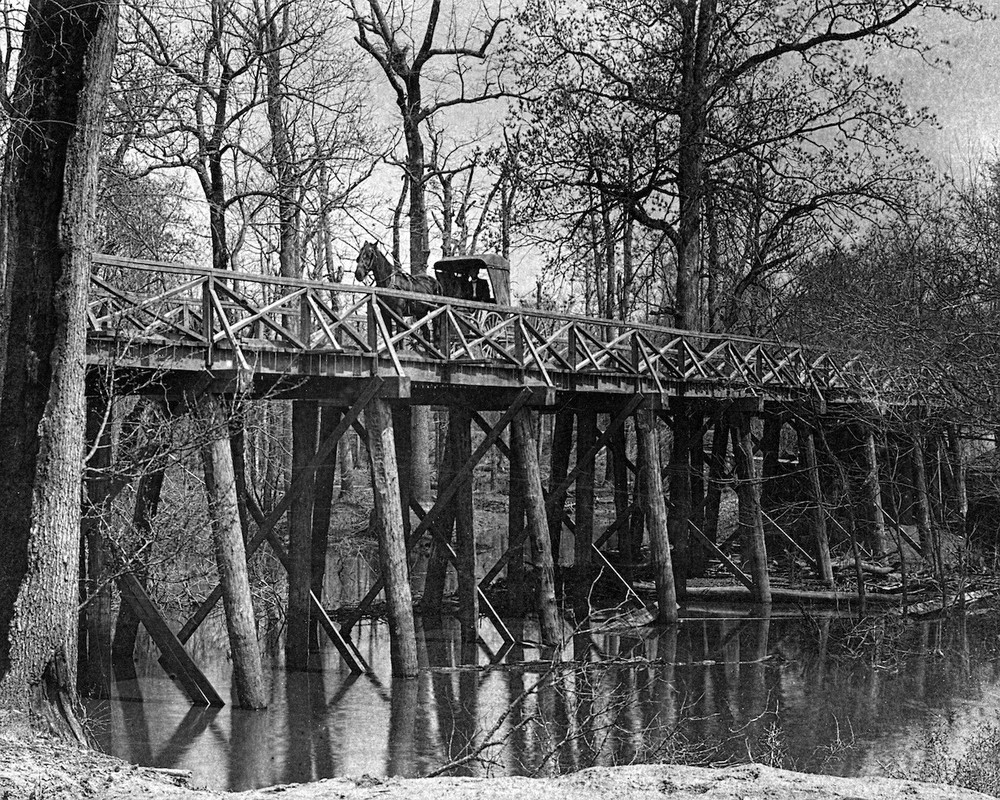 LaGrue Bayou Bridge photographed in 1910. LaGrue Bayou Bridge, part of Highway 1, connects DeWitt and St. Charles across the lower White River bottomlands.