Kylee Elliott of Marianna has been awarded the EACC Foundation's Non-Traditional Student Scholarship for fall 2023.
This scholarship is awarded to a full-time sophomore student who is 25 years or older. No specification is placed upon the student's academic program. The student must possess a GPA of 2.00 on all coursework to date (minimum of 24 college credit hours).
Kylee Elliott is currently enrolled in EACC's Practical Nursing program. After completing the Practical Nursing program at EACC, she plans to further her education in EACC's Registered Nursing program. Her future plans include working in the healthcare field as an LPN and eventually an RN nurse.
"I am so thankful to have been chosen to receive this scholarship," said Elliott. "It will help so much as I continue my plans of becoming a nurse," she added.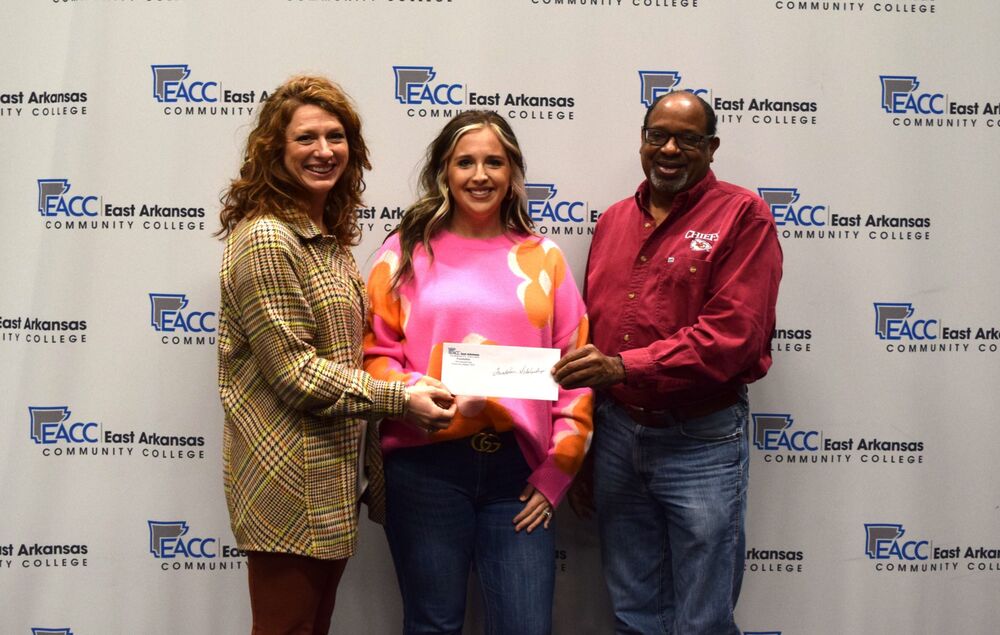 Photo: Kylee Elliott (center) receives scholarship from EACC Foundation Board members Megan O'Neal and Pierre Evans.