The Adventure Training Center at EACC recently hosted students from UAMS-Helena's M.A.S.H. camp.
EACC's Adventure Training Center features a state-of-the-art, outdoor challenge course that provides the ultimate training experience for teambuilding and leadership development. Participants strengthen their communication and problem solving skills while developing their leadership potential through adventure-based experiential programming. Training sessions are tailored to meet the specific needs, desires and physical abilities of any group.
In addition to the UAMS-Helena MASH students, students from the UAMS-Jonesboro and ANC-Blytheville MASH programs also participated in the Adventure Training Center's challenge course this summer.
The Adventure Training Center provides the ultimate training experience for building a successful team and improving self-confidence. The Center makes a great venue for company or group retreats, and corporate, civic, church and youth groups are all welcome. Click here or contact Jessica Higginbothom at 870-633-4480 ext. 347 for more information or to schedule a group session.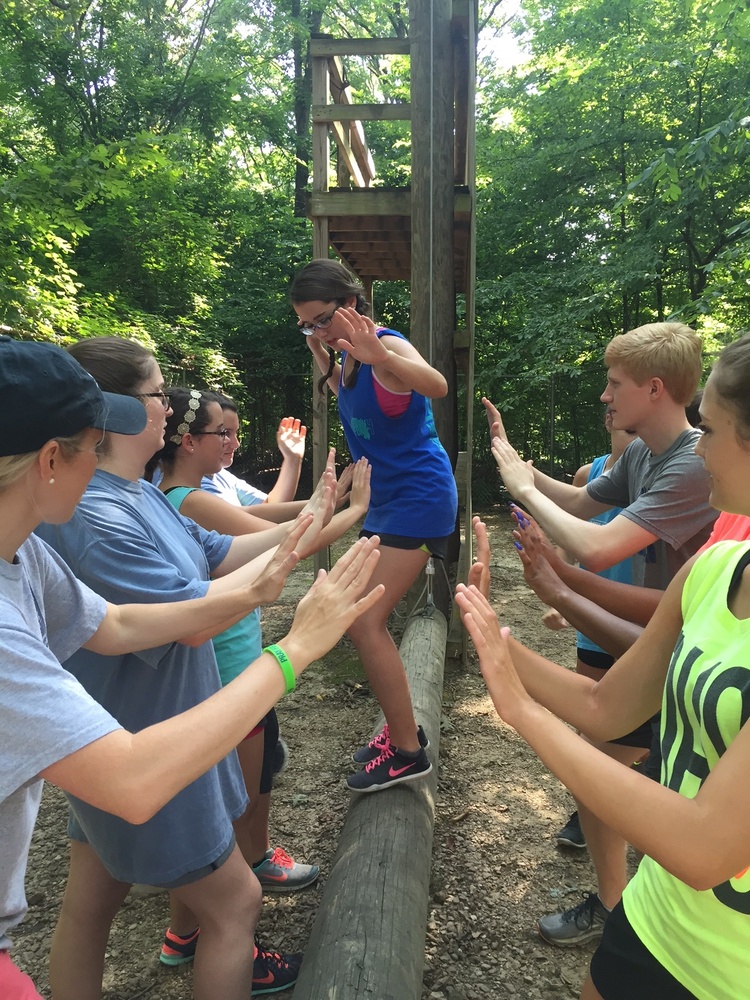 Photo: Mary Fisher Barnes of Helena relies on her teammates for support and encouragement as she makes her way to the end of the swinging log included on the low elements portion of EACC's challenge course.