EACC recently held its annual Summer Enrichment Camp for area students entering grades 2nd - 6th. The theme for this year's camp was Spark Your Imagination with Art. The camp was held Monday, July 11th - Thursday, July 14th.
The four day program was designed to provide fun and challenging enrichment for students who excel in academics. Highly qualified teachers representing CLUE (Creative Learning in a Unique Environment) instructed the campers.
Throughout the week, 92 campers explored and participated in hands-on activities that sparked their creative thinking and allowed them to work like artists to bring their ideas to life. Students gained a deeper appreciation for art and the benefits of artistic expression.
Campers were immersed in creative activities including canvas painting, dot painting, glue painting, and collage making. They also used computer coding to create 3-D digital projects. The fun-filled camp sparked the students' creativity as they produced original pieces of art while learning about famous artists such as Paul Klee, Picasso, George Seurat, Laurel Burch, Matisse, Andy Warhol, and more.
Students from Forrest City, Palestine/Wheatley, Wynne, Lee Academy, and Cross County schools attended this year's camp and received recommendations from their teachers. The camp was under the direction of Logan Brasfield, EACC's Director of Community Education.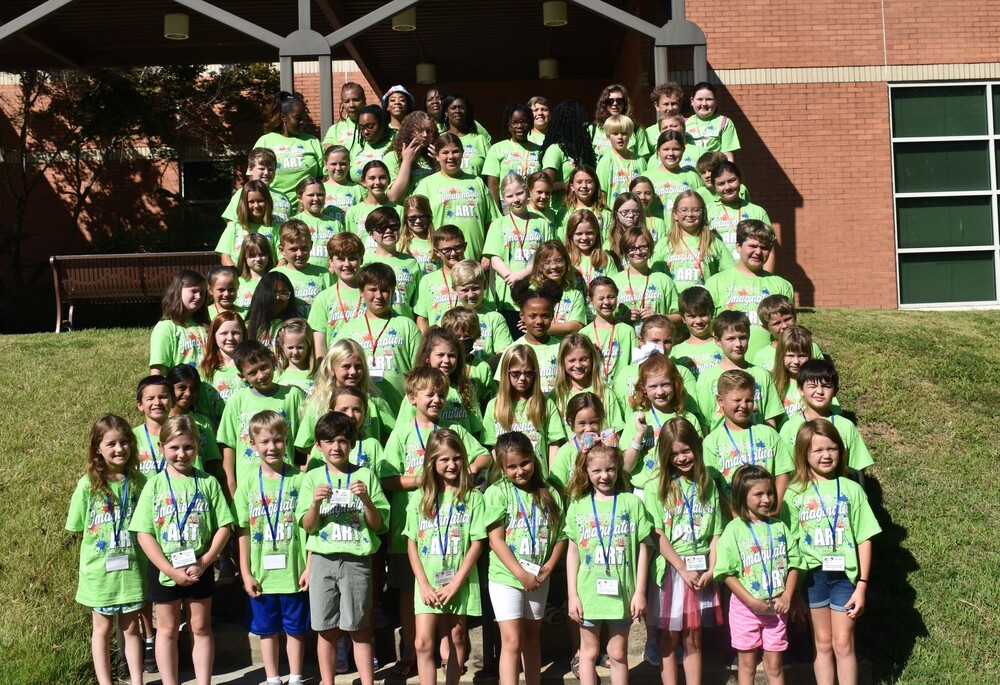 EACC's 2022 Summer Enrichment Camp participants