Cherrelle Brown of Jonesboro has been named as the recipient of the EACC Foundation's Burt-Davis Nursing Scholarship for the fall 2020 semester.
The Burt-Davis Scholarship is dedicated to assisting a student who is accepted in the college's nursing program.
Brown is currently enrolled in EACC's Practical Nursing program. After completing her technical certificate to become a licensed practical nurse, she plans continue her education in the Associate of Applied Science in Nursing program and eventually to obtain a bachelor's degree in nursing.
The late Marguerite L. Burt established the Burt-Davis Nursing Scholarship in 2013 to honor the memory of her mother, Mrs. Bertha Davis Burt and grandmother, Mrs. Sally Stephens Davis, and to show support for the nursing field which was such an important part of their lives. Ms. Burt was a registered nurse for over 70 years, following in the footsteps of her mother and grandmother.
The EACC Foundation's mission is to generate support and advocacy for East Arkansas Community College in the communities it serves.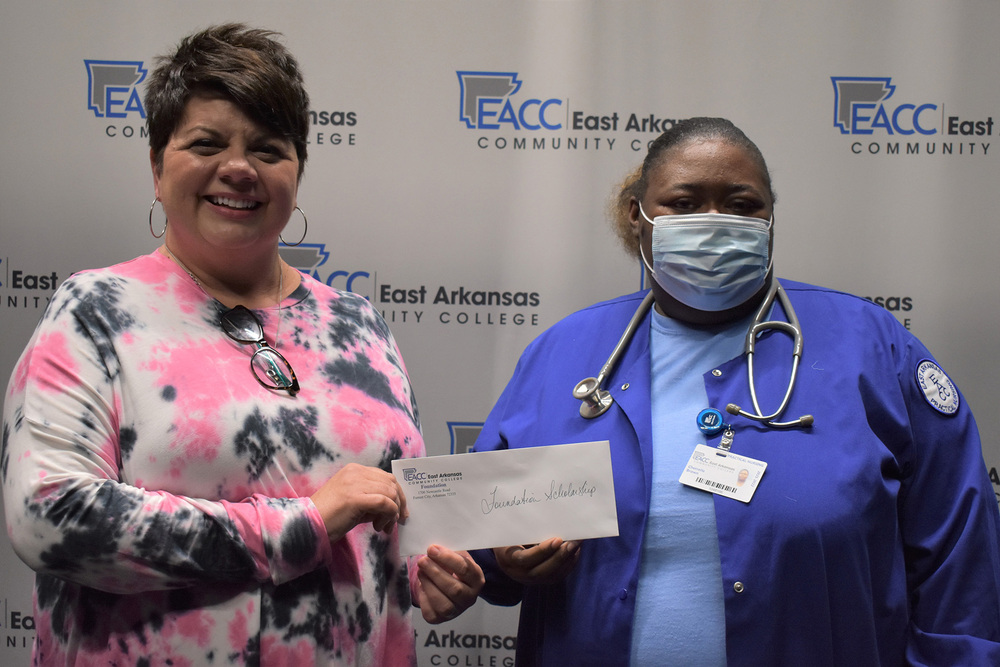 Niki Jones, EACC Director of Development with Cherrelle Brown, Burt-Davis Nursing Scholarship recipient