Emily Hall of Brinkley has been named as the recipient of the East Arkansas Community College Foundation's Technical Education Scholarship for fall semester 2021.
Hall is currently pursuing a Technical Certificate in Health Professions at EACC. After completing her certificate, she plans to continue her education to become a nurse. Her future career plans include becoming an air flight nurse and working in the field of medical air transportation. "I am so grateful for EACC and all of the wonderful opportunities that this institution has provided me," said Hall. "I'm thankful to receive this scholarship from the Foundation" she added.
The Technical Education Scholarship is awarded to a full-time sophomore in an Associate of Applied Science degree program. The recipient must possess a 3.0 GPA on all coursework with a minimum of 30 college credit hours completed.
The East Arkansas Community College Foundation is a tax-exempt 501(c) 3 organization that is dedicated to uplifting, enhancing and improving the effectiveness, quality, and scope of East Arkansas Community College through fundraising and other financial support.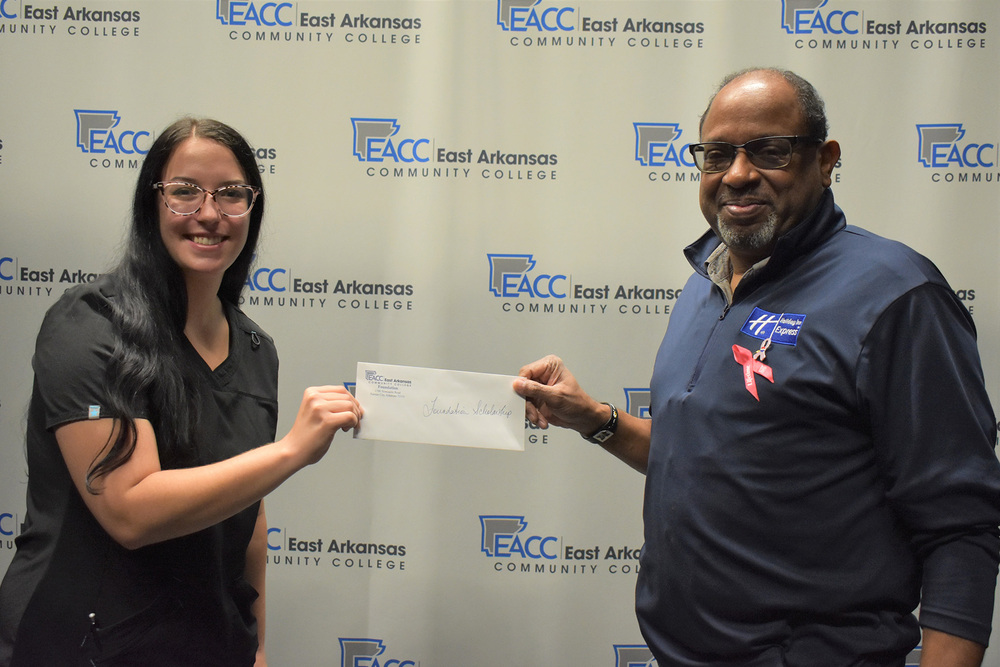 Emily Hall, Technical Education Scholarship recipient with Pierre Evans, EACC Foundation Board member