The EACC Gallery presents Discordant, Clashing, and Found: Painted Collage, an exhibition by artist Donnie Copeland of Arkadelphia, Arkansas. The exhibit will run through Tuesday, November 30th.
A native of South Carolina, Donnie Copeland is a professor of drawing and painting and chair of the Art & Design department at Ouachita Baptist University. He earned a bachelor of art degree from Ouachita Baptist University and a master's degree of fine art from the University of Dallas.
For the past several years, Copeland has worked primarily with painted paper to produce non-objective, collaged canvases that emphasize pattern, texture, color, and mark. His works are a synthesis of the visuality of landscapes such as planted fields and prairies that run along the rivers of Arkansas, as well as people and cultures local and distant, rural and urban.
"Many of the paintings I have produced for this exhibit make use of discarded material from previous explorations," said Copeland. "This is a somewhat different approach from how I usually go about making this sort of artwork, which involves the development of patterns and color together for a canvas yet to be completed," he added.
For this exhibit, Copeland suggests that his eye and hand turned toward combinations of colors, marks, and gestures that seem more distant from one another.
"I would not typically bring such choices together on a canvas. Yet, through the process of painting and composition, these discordant relationships are brought together, sometimes yielding to each other to produce something more resolved and harmonious," said Copeland. "In other instances, the discord remains," he added.
Donnie Copeland's artwork has been featured in many exhibits throughout Arkansas, as well as Louisiana, Minnesota, Missouri, New York, North Carolina, Pennsylvania, South Carolina, Texas, and the United Kingdom.
The EACC Gallery is located at 1700 Newcastle Road in Forrest City. Daily hours for the Gallery are Monday-Thursday from 10:00 a.m. until 4:00 p.m. and Fridays from 10:00 a.m. until 12:00 p.m., or as scheduled for special group tours. There is no charge for admission. For more information, call 870-633-4480.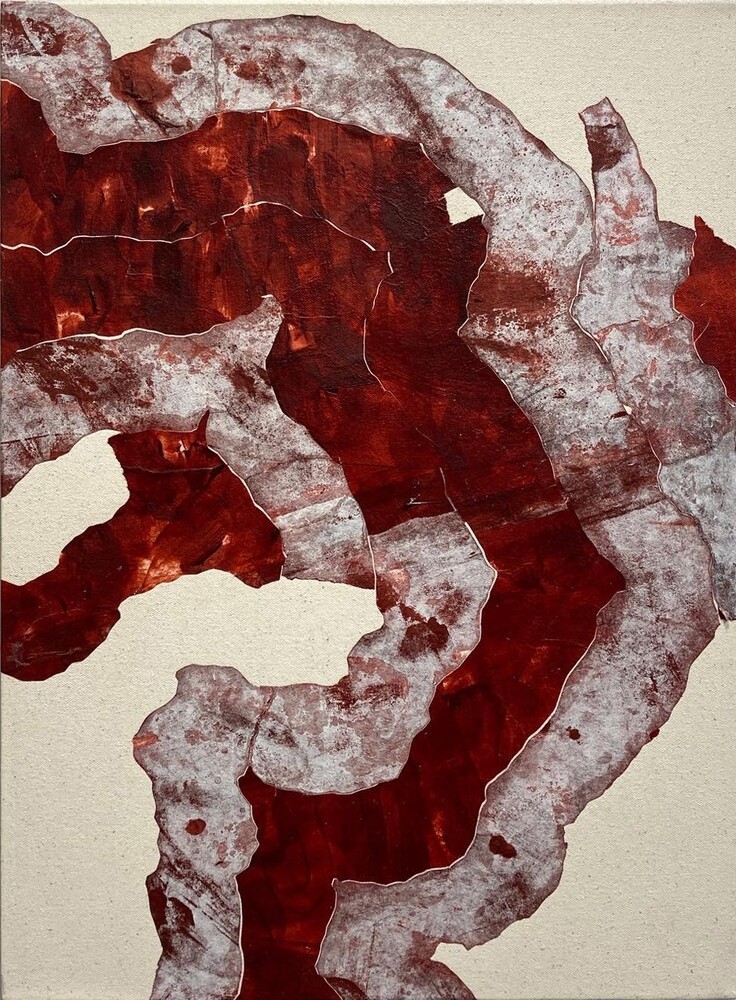 "STR119" acrylic, paper on canvas, 24" x 18 ½"