Diesel Technology students in East Arkansas Community College's Secondary Career Center recently reached a major milestone by graduating from high school and simultaneously receiving Certificates of Proficiency in Diesel Technology from East Arkansas Community College.
The students participated in training from the EastArk Secondary Career Center (ESCC) located on EACC's campus. Students enrolled in the program attend afternoon classes Monday-Friday at EACC and may receive concurrent credit. Hours earned for college credit count toward a degree, certificate or advanced certification program. ESCC provides area high school students with the opportunity to pursue a career program and earn college credit while in high school. The curriculum serves as an extension of the high school curriculum offerings and provides students with hands-on training in vocational/technical fields.
With guidance from their high school and ESCC staff, 10th-12th grade students select a technical curriculum based upon aptitude and personal interests. The process helps prepare them for the real world of work, and teaches the students marketable skills that can lead to professional certifications. Dana Crisp serves as the Secondary Career Center's Director. For more information about the ESCC program, contact Dana Crisp at 870-633-4480, ext. 344.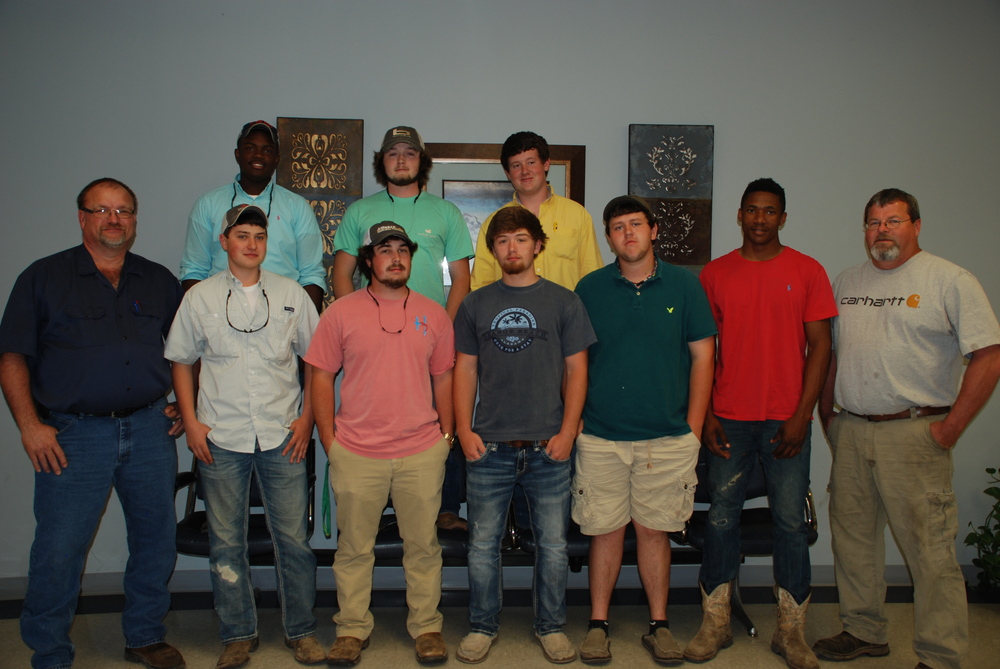 Photo: Front from left: Instructor Kevin Lawson, Spencer Jones (Palestine-Wheatley High School), Chance Whitby (Wynne High School), Devin Renigar (Palestine-Wheatley High School), Dekoda Hogan (Wynne High School), Antwan Dawson (Palestine-Wheatley High School), and Instructor Brett Hartman. Back from left: Justin Barton (Palestine-Wheatley High School), Clay McDaniel (Wynne High School), and Troy Jones (Palestine-Wheatley High School)