East Arkansas Community College presents Motown and R&B classic recording group, The Spinners, on Saturday, February 29th at 7:30 p.m. in the Fine Arts Center as part of the 2019-2020 Performance Season's Spotlight Series. Purchase tickets HERE.
Throughout the years, The Spinners have sold millions of records and topped both the Pop and R&B charts with smash hits like "I'll Be Around," "Then Came You," "The Rubberband Man," "Working My Way Back to You," "Mighty Love," and more. Today, original member Henry Fambrough is joined on stage by lead singer Charlton Washington, high tenor Marvin Taylor, tenor Ronnie Moss, bass singer Jessie Peck, and a soul-infused 5-piece band, led by Keith Ferguson, backs them up.
After a brief time at Motown, The Spinners signed to Atlantic Records in 1972. There, the group charted five top 100 singles, two top 10 singles, and went on to become one of the biggest soul groups of the 1970s. A partial list of their hit singles on Atlantic include "Mighty Love," "Then Came You," "I'll Be Around," "One Of A Kind (Love Affair)," "Games People Play," and "Could It Be." In 1979, The Spinners completed their first collaboration with producer Michael Zager, and by early 1980, the single, "Working My Way Back to You," was at the top of the Pop and R&B charts and awarded the group their 12th gold record.
With the release of "Can't Shake This Feeling," the quintet entered a brand new phase of their remarkable career as they joined the award winning producing/writing/playing team of James Mtume and Reggie Lucas. Other releases included songs on the motion picture soundtracks of Twins and Spaceballs, and a single on Arista Records with Dionne Warwick entitled "Then Came You."
The Spinners have received six GRAMMY nominations and performed twice during the awards ceremony. Inducted into the Vocal Group Hall of Fame in 1999, they have also been awarded the Rhythm and Blues Foundation Award for their contribution to the genre. The group has performed for presidents, received a star on the Hollywood Walk of Fame, and has appeared in numerous network and cable television specials paying tribute to the music of the 70's. Today, this legendary R&B group maintains an active touring schedule, performing for fans of all ages in sold out venues around the world.
Tickets for The Spinners are $39 are available online, by calling 870-633-4480, ext. 352, or in person at the Fine Arts Center Ticket Office. Group discounts are available and save 20%. The EACC Fine Arts Center is located at 1700 Newcastle Road in Forrest City, just off Interstate 40.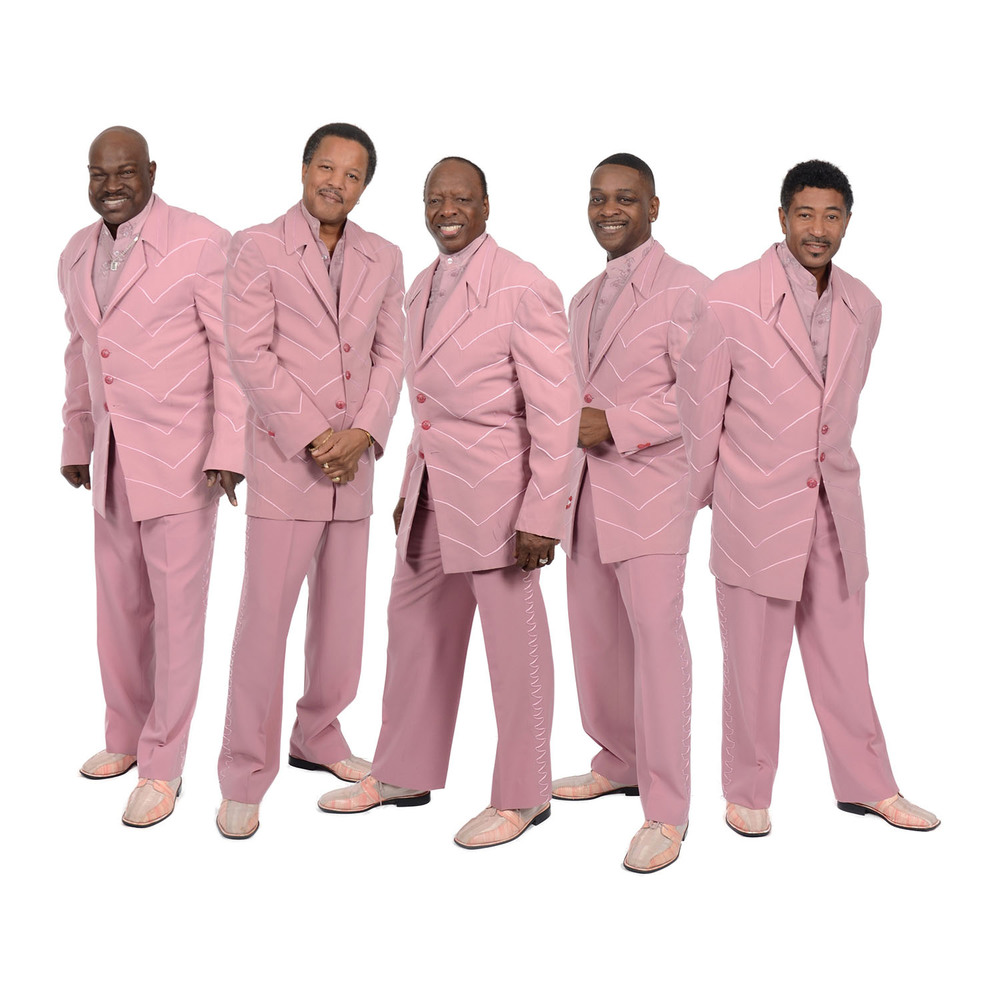 The Spinners from left: Charlton Washington, Marvin Taylor, Henry Fambrough, Jessie Peck, and Ronnie Moss