The EACC Gallery presents The Uninvited Pigment – Chris Archer Remix, an exhibition by contemporary folk artist Chris Archer of Marion, Arkansas. The exhibit will run through Friday, February 1st. The public is invited to meet the artist in the Gallery on Saturday, January 19th at 6:30 p.m. before The Bellamy Brothers' performance in the EACC Fine Arts Center.
A native Arkansas, artist Chris Archer is proud of her southern roots, and acquired a unique sense of humor from her family, who loved laughter and simple pleasures. Archer's sense of humor is evident in her artwork, which features whimsical, abstract, and creative twists. Throughout her artistry, Chris has managed to create her own style and form of contemporary modern techniques, coupled with her use of vivid color.
Artist Chris Archer enjoys painting images of primitive birds, people, landscapes, lakes, boats, and colorful abstracts. Recently, she has incorporated children and pet portraits into her art repertoire. "I feel blessed that I can share my God given talent, and I'm hopeful that audiences will enjoy the art that originates from my distinctive perspective," said Archer. Archer's paintings feature the use of mixed media, which includes charcoal, texture mediums, oil sticks, various acrylic pigments, washes, and clear gloss varnishes on canvas.
Archer's work has been displayed and featured in numerous art venues, festivals, and shows throughout the Memphis and Arkansas Mid-South areas including Palladio and Market Central in Memphis, Delta Visual Art Show in Newport, Askew, Nixon, Ferguson Architects in Memphis, Delta Arts "Art on the Levee" at Waverly Plantation in Crittenden County, Bingham & Broad in Memphis, Purdy's in Newport, Quincy Art and Things in Santa Rosa Beach, Florida and many more. In addition, many of her commissioned pieces are included in numerous private collections.
The EACC Gallery is located in the Fine Arts Center on EACC's campus. Daily hours for the Gallery are Monday-Thursday from 10:00 a.m. until 4:00 p.m. and Fridays from 10:00 a.m. until 12:00 p.m., or as scheduled for special group tours. There is no charge for admission. For more information, call 870-633-4480.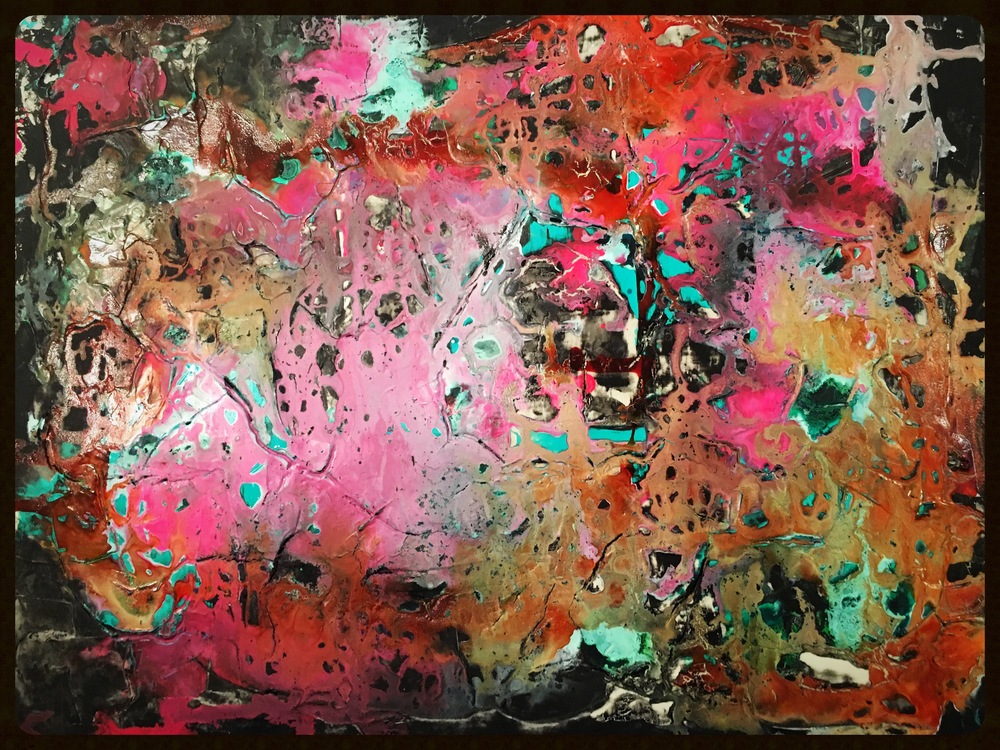 "Peeking Through," Mixed Media