Marlee Meadows of Wynne has been named as the recipient of the East Arkansas Community College Foundation Community Leader Scholarship for fall semester 2018.
This award was created in 2006 to assist EACC students who have demonstrated leadership skills in their community. The scholarship requires a GPA of 3.0 on a 4-point scale and involvement in projects or groups that focus on community service and volunteerism.
Meadows graduated from Wynne High School in the spring of this year. She is currently enrolled at EACC and plans to pursue a degree in Psychology and eventually work at the federal prison. Throughout her high school years, Meadows was involved in numerous community service and leadership groups. As a member of the Junior Progressive Club, Meadows served and participated in many events including the Relay for Life, organizing car washes to benefit families at St. Jude, working at local foodbanks, and wrapping gifts for children at Christmas. She also enjoyed helping with VBS at Wynne Baptist, as well as supporting her home church in bake sales, children's church, and other events.
"I am honored to receive a scholarship that represents the importance of service to the community, and I am thankful to the EACC Foundation for selecting me to receive this award and their continued support for the students at EACC," said Meadows.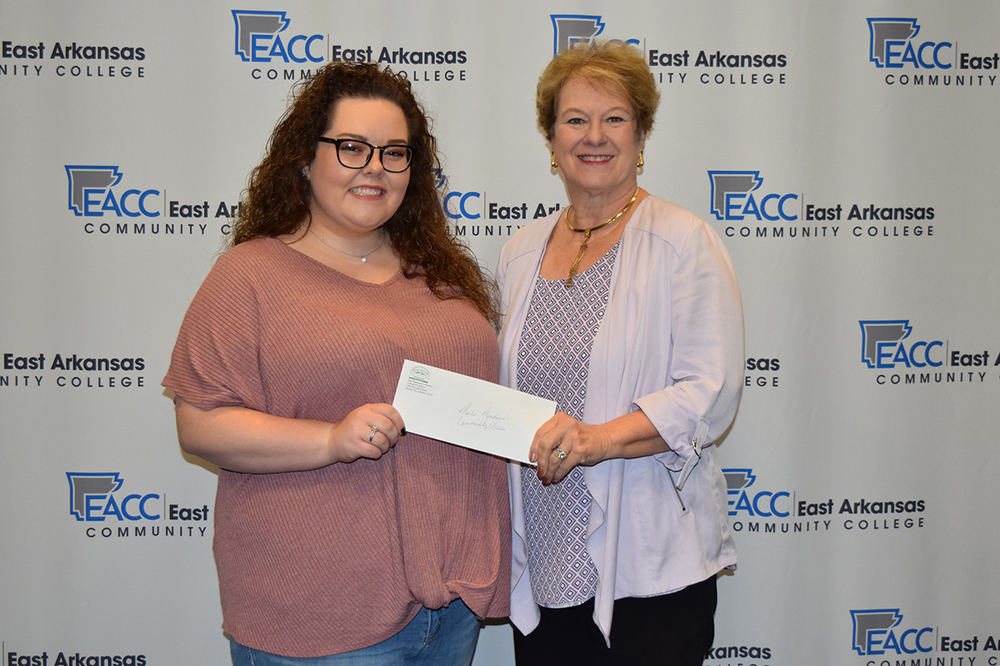 Scholarship recipient Marlee Meadows and Jan Haven, Foundation Board representative