The EACC Gallery presents People, Places, and Things, an exhibition by artist Dennis McCann of Maumelle. The exhibit will run through Friday, November 2nd.
Artist Dennis McCann's art subject matter and series have ranged from landscapes, houses, lawn chairs, signs, and people. Throughout most of his works, McCann uses strong sunlight and shadows to establish interesting compositions and the subjects represent both past and present. "Like most artists, my work has periods of change or growth as I adapt to new techniques and experiences," said McCann. "My wife and I both retired four years ago, and have been traveling throughout the United States. My newest works are based on people, places, and things that I have seen during these travels," he added. As with most of McCann's artwork, his most recent pieces rely heavily on light, contrast, and shapes.
McCann's artwork is generally based on his own photographs. To create his artworks, he generally works in his studio with large paper or canvases attached to the wall or easels, and draws or paints his photos while listening to music. "Each piece is a representation of the photo, and I make adjustments to the composition based on the intensity of light, color or subject complexity," said McCann.
A native of Little Rock, Dennis McCann holds a Bachelor of Arts, Bachelor of Science in Education, and Master of Arts degrees from the University of Arkansas at Little Rock. While completing his Master's degree, McCann accepted a job with the Little Rock Fire Department, which allowed him time to develop as an artist and the privilege to serve his community in a fulfilling professional career. McCann is a retired Captain with the Little Rock Fire Department in the Community Outreach and Public Education program.
McCann has achieved recognition as a regional artist with over one hundred regional and national juried exhibitions, where he has won numerous awards. McCann was the recipient of the 2002 Individual Artist Fellowship from the Arkansas Arts Council, and in 2005, four of his landscape paintings were selected for the South Arkansas University Reynolds Collection. His works have been displayed by the Arkansas Studies Institute Retail Gallery in Little Rock, Gallery Central in Hot Springs, Hannah Davis Gallery in Memphis, Boswell Mourot Fine Art in Little Rock and Miami, as well as many private and corporate collections.
The Gallery is located in the EACC Fine Arts Center on campus. Daily hours for the Gallery are Monday-Thursday from 10:00 a.m. until 4:00 p.m. and Fridays from 10:00 a.m. until 12:00 p.m., or as scheduled for special group tours. There is no charge for admission.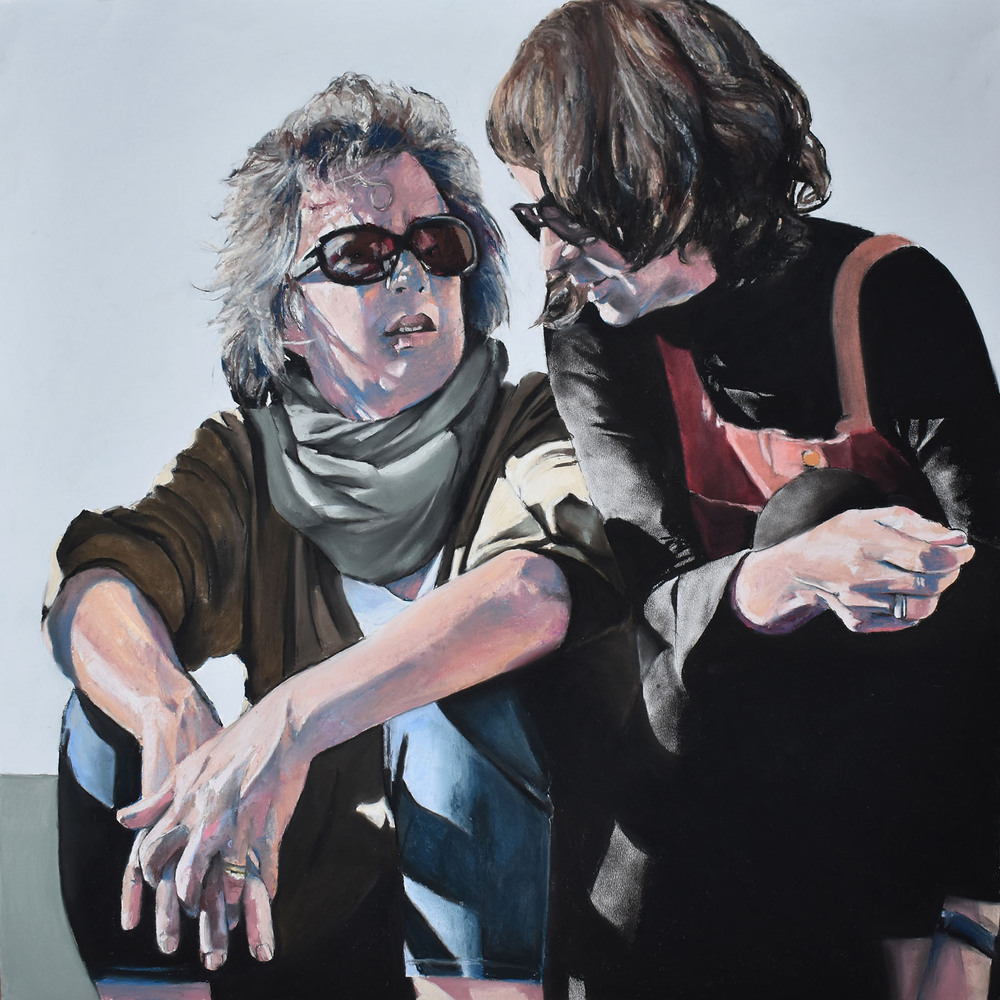 "Girl Talk," Pastel, 42x42