Garyondra Robinson of West Helena has been named as the recipient of the East Arkansas Community College Foundation's Technical Education Scholarship for fall semester 2017.
Robinson is currently pursuing an Associate of Applied Science degree in Radiologic Technology at EACC. She is focused on completing her degree and hopes to one day be able to contribute back to her community. After completing the Radiology program at EACC, Robinson plans to work in a hospital and further pursue her education. "I am very grateful for the assistance of this scholarship," said Robinson. "The funds from this scholarship will be applied toward my education, and I am thankful to have been chosen," she added.
The Technical Education Scholarship is awarded to a full-time sophomore in an Associate of Applied Science degree program. The recipient must possess a 3.0 GPA on all coursework with a minimum of 30 college credit hours completed.
The East Arkansas Community College Foundation is a tax-exempt 501(c) 3 organization that is dedicated to uplifting, enhancing and improving the effectiveness, quality, and scope of East Arkansas Community College through fundraising and other financial support.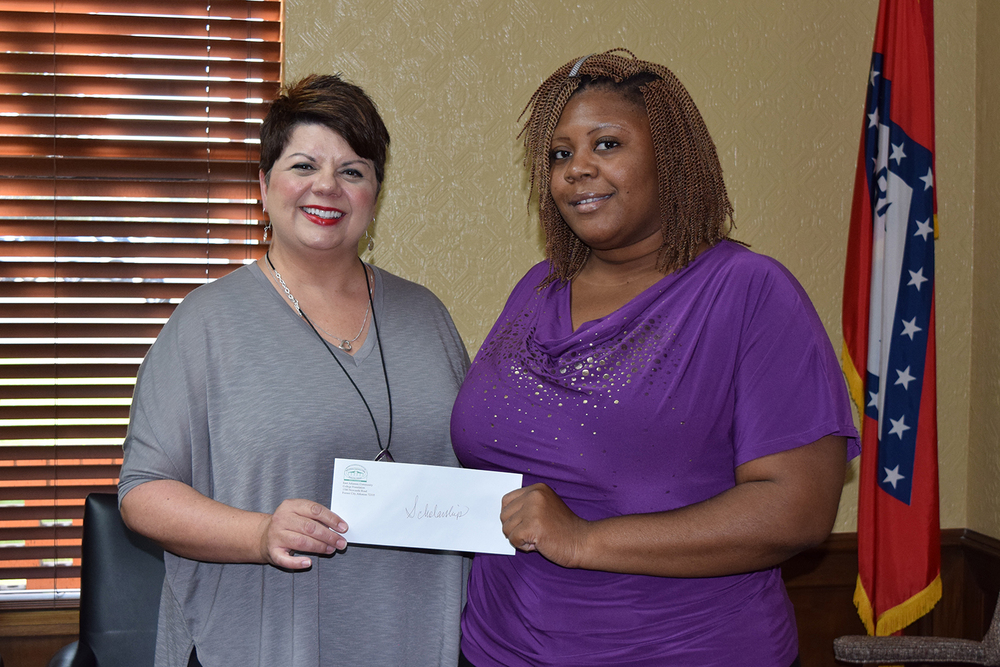 From left: Niki Jones, EACC Director of Development and Garyondara Robinson, Tech Ed scholarship recipient