Zoe Barker of Wynne has been awarded the East Arkansas Community College Foundation General Education Scholarship.
The General Education Scholarship is presented annually to a full-time student in the Associate of Arts or Associate of Applied Science degree programs who plans to transfer to a 4-year institution after graduation from EACC. The student must possess a GPA of 3.0 on all coursework (minimum of 30 college credit hours).
Barker plans to attend Arkansas State University in Jonesboro after graduating from EACC. Her plans are to pursue a Master of Science degree in Social Work with a minor in Spanish. After completing her education, she hopes to eventually work in a hospital setting. "I am so grateful for this scholarship opportunity and to be a recipient of the General Education Scholarship," said Barker. "This will undoubtedly help me achieve my goals at EACC," she added.
The EACC Foundation's mission is to generate support and advocacy for East Arkansas Community College in the communities it serves.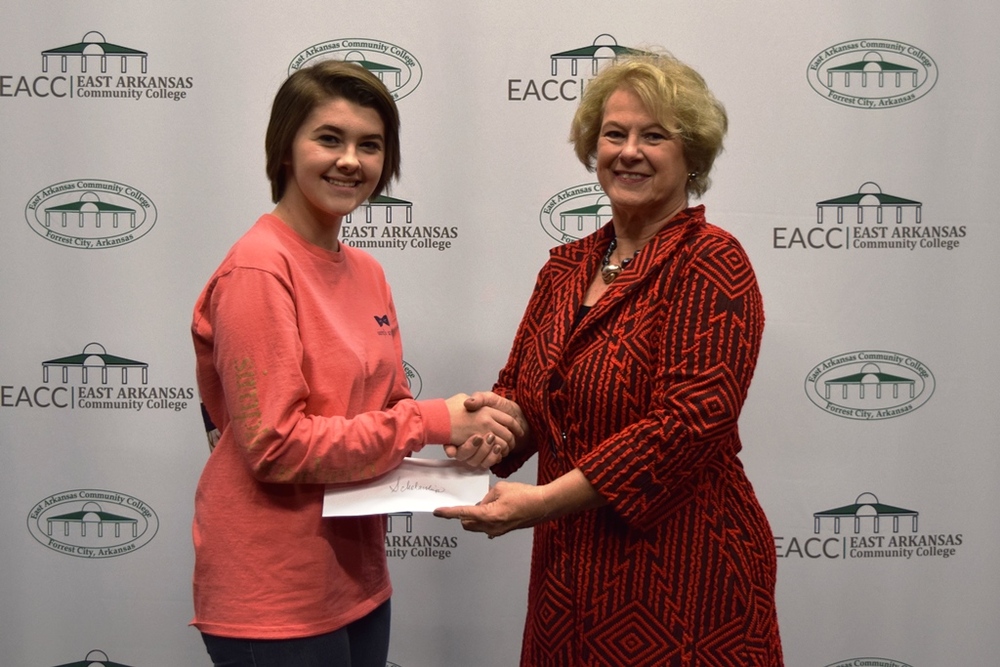 From left: Zoe Barker and Jan Haven, EACC Board of Trustees and Foundation Board representative